Did you know? – The Cragar S/S wheel was also known as the "King of the Road."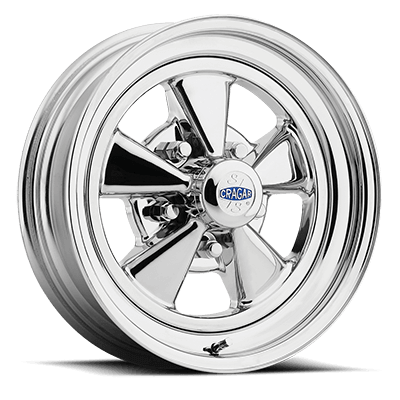 Until the 1960's, wheels on street rodders were improvised by customizing caps and trim rings from the original equipment to give a more custom and edgy look. As custom cars and street hot rods became a trend, the popularity of custom wheels grew resulting in Roy Richter, the founder of Cragar® Industries, going to work to produce a wheel that promised both style and strength.
Richter made it his mission to produce a wheel that honored the Cragar reputation of premium quality that performed on the racing level. The challenge in producing a wheel strong enough to perform at high speeds and elegant enough to live up to Cragar Industries standards, was tackling standard wheel weak points in the spoke area around the center flange.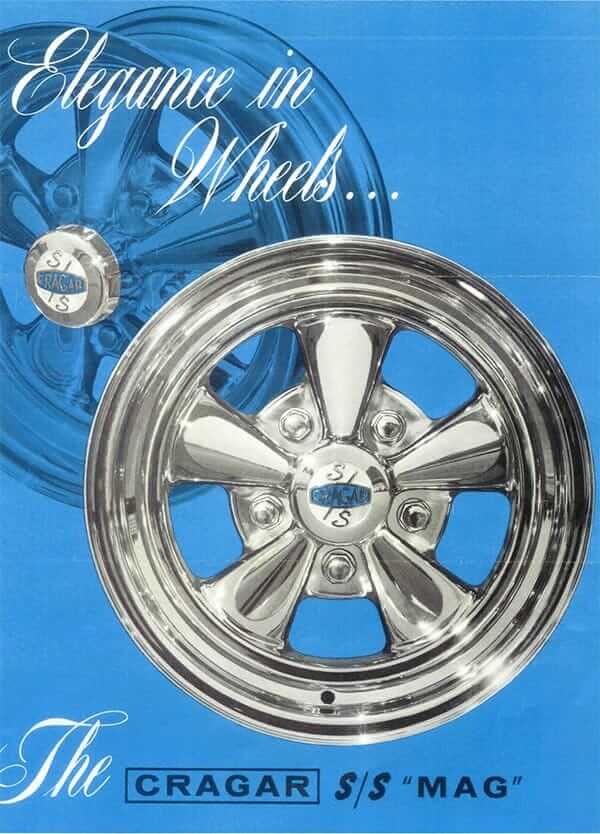 "Our answer to the problem was to increase the depth of the spoke as it approached the center, thereby forming a bridge effect from one side of the rim attachment point across the venter area over the opposite rim attachment point," said Richter. "Our confidence in this design theory has been borne out by the extremely good test results and use test our wheels have been subjected to."
Roy Richter designed, developed and tested performance wheels for almost two years before announcing the release of the S/S Super Sport wheel in 1964. Now a household name, the old school performance wheel is as prevalent as ever. From memory lane, tributes and enthusiasts with an eye for true classic style, the S/S Super Sport wheel continues its reputation as a groundbreaking legend that set a new standard in hot rods and classic cars.
(Work Cited) Bagnall, Art. ROY RICHTER Striving for Excellence. California: Art Bagnall Publishing, 1990. Print.