From performance and style to price and durability, styled wheels bring a variety of flavor and personality to your vehicle that is essential to finalize your complete look. With so many wheel option offerings, below is a helpful guide that can help you find your right fit.
All Steel
Nothing beats the look of a set of steel wheels for your restored classic, muscle car or hot rod. Flexible in design with durable body and strength, these wheels deliver all elements of style and build.
Highlights:
Two-piece construction
Durable
Affordable
Easy to repair (if damaged)
Classic Designs
Series 344 and 373 Rally: Available in silver and chrome, the Rally wheels showcase a traditional look for true muscle car enthusiasts. Sizes range from 14×6 inches to 15×10 inches.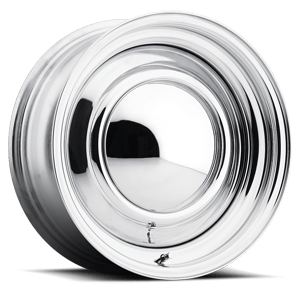 Series 313 Smoothie: With an acorn style lug, the Series 313 Smoothie wheel has a classic smooth design that comes in chrome. Sizes range from 14×6 inches to 15×10 inches.
All Aluminum
Where style meets the road, alloy wheels are the essence of cool. Aesthetically sleek and fundamentally bold, Cragar all aluminum wheels showcase a balance of performance and modern technology for a smooth ride.
Highlights:
One-piece construction
Stylish
Light-weight for easy handling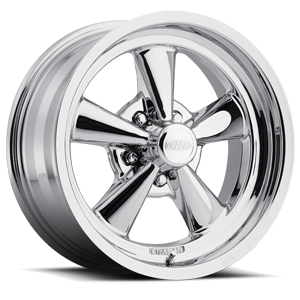 Series 610C: Perpetually tasteful, the Mag chrome Series 610C wheel is a head-turner for car enthusiasts. With its chrome plating and direct drill, this wheel comes in sizes ranging from 15×7 inches to 18×8 inches.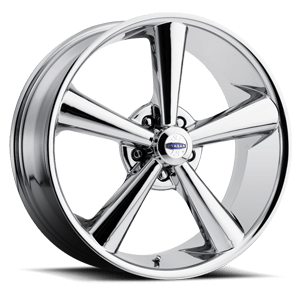 Series 614 S/S: Paying tribute to the original S/S wheel, the Series 614 wheel is a modern spin on the original classic. With its 5-spokes and chrome finish, this modern muscle wheel showcases Cragar's grassroots with fresh style. Sizes range from 18×8 inches to 20×10 inches.
Composite
With the best of both worlds, composite wheels provide the strength of a steel rim with the design flexibility of an aluminum center. With its classic design, Cragar composite wheels are most notable for the Series 61C S/S that recently celebrated its 53rd anniversary.
Highlights:
Two-piece construction
Availability of various widths and backside settings
Semi-light weight
Aesthetically pleasing
The classic look of the 60s and 70s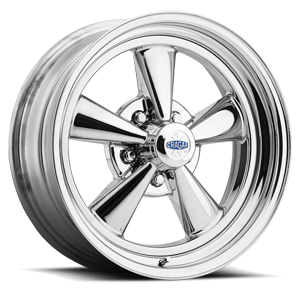 Series 61C S/S: Historically groundbreaking and notably stylish, the Series 61C S/S wheel laid the foundation of the styled wheels industry. Equally durable as it is attractive, the Series 61C S/S is nothing short of a household name that brings prestige and nostalgia to the next level for hot rod enthusiasts. Sizes range from 15×6 inches to 15×14 inches.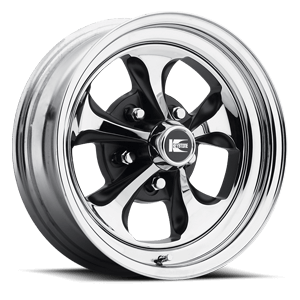 Series 32 Keystone Klassic: Classic in design, the Series 32 Keystone Klassic wheel brings together steel and aluminum in a tasteful construction. Exhibiting a chromed steel outer rim with a black and machined aluminum center, the Keystone Klassic is a popular composite choice. Sizes range from 15×6 inches to 15×14 inches.